A lot of people ask me, "Is it really possible to make money in MLM"?
That is a really good question.  One that I get asked almost every single day.  People really wonder. Can MLM help them to realize all of their dreams, goals and desires?  Can MLM help them to pay off their mortgages, or pay off their credit card debts?
I'm almost sure that if you are reading this blog post, you're probably wondering the exact same thing.
For most people, they all have pretty much the same desires.  They want to be financially free.  What exactly does that mean to be financially free?  When people think of financial freedom, most people think about a millionaire lifestyle.  But if you shift your thinking about what financial freedom really means and how easy it is to achieve, you could be on the path to financial freedom within the next 90 days.
Here is the answer….
One weekend when I was attending a Millionaire Mind Intensive weekend, one of the speakers defined what it meant to be financially free. And once I heard the definition, it seemed so much easier than I had imagined before.  Thank God I attended that seminar, because it totally changed my belief about what it would take to become financially free.
To be financially free it means that you have more money coming in each month than the total cost of your bills whether you are working or not. Once I realized this definition, it became so much more attainable to reach.  Many people put such a high number on financial freedom, that they never feel like it's even possible to attain.
Once you put this new definition on financial freedom, creating a residual income in MLM of between $3000 and $5000 a month would actually be financial freedom. Now can you see how attainable it can become to be financially free in MLM?  It's a lot easier than you think, but it takes learning some new life skills like any other career.
Imagine if today you decided you wanted to be a message therapist, or an acupuncturist , or a doctor,

lawyer, accountant, or even a tradesman.  Would you be able to start taking new clients or patients on tomorrow?  Of course not.  You would need schooling and training to learn new life skills in order to allow you to enter that new field.
What's interesting about network marketing is that the network marketing industry actually requires less training than almost every other career path in order for you to reach financial freedom.
With most careers, you will have to continue trading time for money in order to get paid.  If you stop working…no pay check.   If you go on holidays…no pay check.
With network marketing, once you build an international organization and your team of leaders and marketers gets to be a certain size, at some point you will be able to start enjoying a better lifestyle whether you are working or not and your pay checks will continue to come in.
There is nothing more fulfilling than taking a few weeks off from working your MLM and coming home to a mailbox filled with checks. Experience this just once and you will forever shift your thoughts about financial freedom and the MLM industry.
I hope that this concept will shed some new light on the subject for you too!  It sure changed my perspective instantly and helped propel me to become a top recruiter in MLM.  If you get some value from it, please leave a comment and share it with your friends on Facebook and Twitter and some of the other social bookmarks listed below.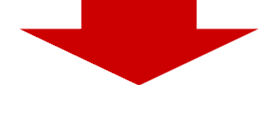 For a limited time we will be giving away a 104 page training manual called MLM Affiliate Magic that explains step by step how to generate 20 to 50 leads per day. This is a $197 Value and it's yours free just for subscribing to our news letter.
There is a limited supply so ACT NOW!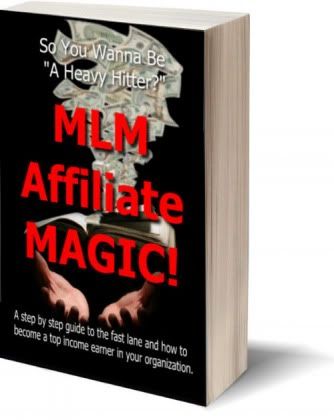 (You may unsubscribe at any time and we hate spam as much as you do!)
For more information contact:
Was that helpful? Let me know what you think in the comments below. Feel free to share this with your teammates.
More Resources For You:
Recruit New Reps In 6 to 45 Minutes.
10X Your Income By Tapping Into Your Subconscious Mind.
Learn My $1K Per Day Facebook Formula.
Did This Help You? If so, I would greatly appreciate it if you commented below and shared on Facebook
Darren Little's Network Marketing Blog
Phone: 604-771-1901
Skype: DarrenLittle11
Connect With Me On Facebook
Considering Coaching? Check out the Work With Darren tab and reach out anytime.
PS: If you haven't recruited anyone, or fewer than 10 people, this Course on SPEED RECRUITING will really help (only a few copies left before the price increases again).
If you enjoyed this post about retweet and comment please